Kingdom Hearts: Union χ now available in the west
Kingdom Hearts: Unchained χ update launched.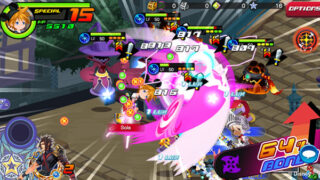 Kingdom Hearts: Union χ is now available for iOS and Android in the west, Square Enix announced.
The major update to Kingdom Hearts: Unchained χ adds the "Union Cross" multiplayer mode, where teams of six can embark on quests and new missions to take down hordes of Heartless enemies and giant bosses. Players can now communicate using emotes and text bubbles, and coordinate multiplayer sessions. A new "Theater Mode" option also allows players to view cutscenes from the game.
Square Enix will distribute free items and in-game currency to all players to celebrate the game's anniversary and to reward players for participating in a pre-registration campaign that had over 120,000 participants worldwide.
Watch the launch trailer below.