Hey! Pikmin for 3DS launches on July 28 in North America and Europe, July 13 in Japan
Captain Olimar embarks on a new adventure.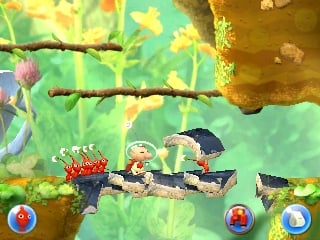 Hey! Pikmin will launch for 3DS in North America and Europe on July 28, and in Japan on July 13, Nintendo announced.
On the same day, Nintendo will release a Pikmin Amiibo that is compatible with the game.
Here's an overview of Hey! Pikmin, via Nintendo:
The first Pikmin game for Nintendo 3DS finds Captain Olimar embarking on an adventure through lush worlds with his trusted Pikmin by his side. In a new type of Pikmin game, players are tasked with throwing all types of different Pikmin using the touch screen to solve puzzles, overcome challenges and defeat enemies through side-scrolling levels.
Watch an introduction below (from 0:42 to 1:30).