Batman: Arkham VR coming to PC on April 25
For HTC Vive and Oculus Rift.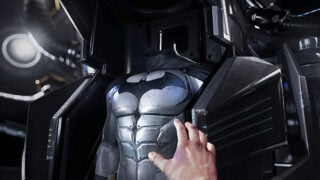 Batman: Arkham VR, originally launched for PlayStation VR on October 13, will come to PC for HTC Vive and Oculus Rift on April 25, Warner Bros. announced.
Here's a brief overview of the game, via Warner Bros.:
PC players now have the opportunity to experience Gotham City through the eyes of the World's Greatest Detective, and delve deep into a tense Batman: Arkham mystery. Enter a virtual reality world where you must think like Batman and utilize his legendary gadgets, unraveling a plot that threatens the lives of his closest allies.
Watch the PC announcement trailer below.