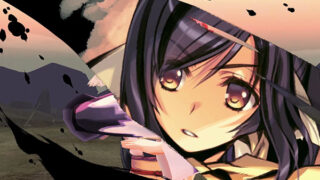 The second character trailer for Utawarerumono: Mask of Deception introduces heroine Kuon, who saves protagonist Haku in the beginning of the game.
Here's an overview of Kuon, via Atlus:
While the mysterious amnesiac Haku is the main character in Mask of Deception, he would be monster food if it wasn't for the adorable, yet strong, Kuon. She's a mysterious traveler who rescues Haku in the beginning of the game and eventually becomes his "guardian." While not much is known about her past, she's an intelligent and free-spirited woman who's an apothecary by trade. The polar opposite of Haku, Kuon is a responsible person who always gets the job done. Oh, and she's quite useful during battles too. She a scrappy fighter who prefers the intimacy of hand-to-hand combat, and her knowledge of herbology and medicines lets her act as an effective healer. Kuon is definitely someone Haku needs to have on his side for the events to come…
If you missed it, the first character trailer introduced Haku.
Utawarerumono: Mask of Deception will launch for PlayStation 4 and PS Vita on May 23 in the Americas and Europe.
Watch the trailer below.