Seiken Densetsu Collection announced for Switch
Seiken Densetsu 1, 2, and 3 on a single cartridge.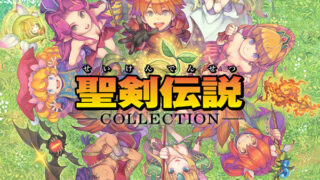 Square Enix has announced Seiken Densetsu Collection, a collection of the first three Seiken Densetsu titles for Switch. It will launch physically and digitally in Japan on June 1 for 4,800 yen.
The collection includes:
Seiken Densetsu: Final Fantasy Gaiden (Final Fantasy Adventure / Mystic Quest) – Originally launched for Game Boy on June 28, 1991
Seiken Densetsu 2 (Secret of Mana) – Originally launched for Super Famicom on August 6, 1993
Seiken Densetsu 3 – Originally launched for Super Famicom on September 30, 1995
Both Seiken Densetsu 2 and Seiken Densetsu 3 support multiplayer with up to three players.
New features include quick-save, which allows you to save anywhere during gameplay, Music Mode, which lets you listen to the music of each game from the home screen, and Screen Change Mode, a Seiken Densetsu 1-exclusive mode which lets you choose from several screen sizes.
Watch the announcement trailer below. View artwork and a set of screenshots at the gallery. Visit the official website here.