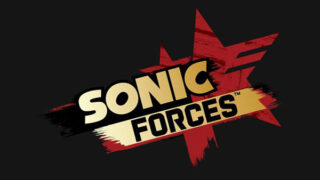 Project Sonic 2017 is officially titled Sonic Forces, Sega announced at the Sonic the Hedgehog SXSW 2017 panel. As previously announced, it will launch this holiday for PlayStation 4, Xbox One, Switch, and PC.
The name comes from the game's key element of "forces," according to Sonic Team studio head Takashi Iizuka. Both the forces of good and the forces of evil will be fighting. On one side there is Sonic and his friends, and on the other there is Dr. Eggman and his evil army.
Iizuka describes Sonic Forces as "an evolution of Sonic Colors and Sonic Generations," made by the same team. It also includes new concepts yet to be revealed. There are three unique gameplay styles, including modern and classic Sonic gameplay styles, and a third style to be revealed "in the coming months." The high-speed gameplay that has become a staple of modern Sonic the Hedgehog gameplay is present, but there will equally be a lot of platforming, as well as branching paths and exploration. Red Star Rings will also return.
The game runs on a brand new engine called the "Hedgehog Engine 2," which takes the features of the previous engine and goes a step further with global illumination, physical rendering of objects, and other new mechanics and enhancements, including better water and item reflections.
Sega premiered the first gameplay of the title at the event, which it will upload to the Sonic the Hedgehog YouTube channel tomorrow, March 17 at 8:00 a.m. PT / 12:00 p.m. ET.
For now, here are a few off-screen recordings:
https://www.youtube.com/watch?v=GMf3srsuj30
World exclusive gameplay footage of SONIC FORCES at #SXSWGaming. Created on new "Hedgehog 2" game engine. #SonicAtSXSW pic.twitter.com/r0khJEGrvW

— Alyssa V. @ SXSW ? (@instalyssa) March 16, 2017