PlayStation 'China Hero Project' titles announced, includes Lost Soul Aside and Code: Hardcore
10 projects that represent "the highest level of Chinese developers."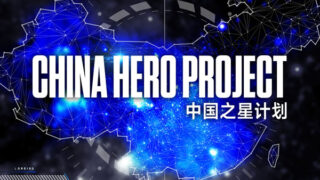 Sony Interactive Entertainment Shanghai announced 10 titles for its "China Hero Project," its initiative for supporting the development of new PlayStation titles made by Chinese developers, during a press conference in Beijing today.
The China Hero Project was initiated in mid-2016 in order to locate and support developers with creativity and the ability to accomplish "remarkable content" for the PlayStation family. Over 400 product plans or demos have been provided during the registration period, but only 10 of them reached the end of the project.
These titles, which were announced at the press conference, "represent the current highest level of Chinese developers in different dimensions."
Some titles, including the PlayStation VR-based The Walker from Haymaker and action game Lost Soul Aisde from UltiZero Games, are already in the final stage of development. Half of the announced titles support PlayStation VR.
Here is the full list of games:
Visit the China Hero Project official website here. Watch a video introducing all 10 titles below.