Etrian Mystery Dungeon 2 announced for 3DS
A followup to the Spike Chunsoft collaboration dungeon RPG.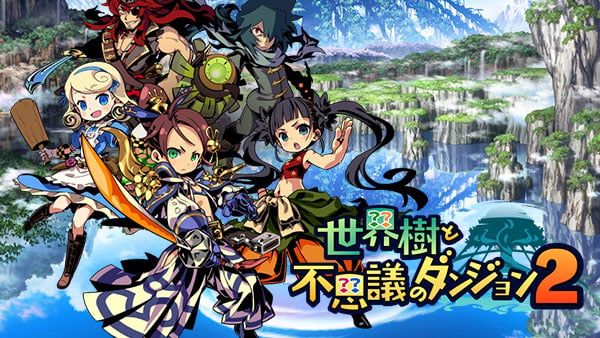 Atlus and Spike Chunsoft have announced Etrian Mystery Dungeon 2 for 3DS. It will launch in Japan on August 31 for 6,480 yen.
First-print copies will include a two-disc "User's Best Album" containing player favorite songs from across the Etrian Odyssey series. Users can vote for which tracks they want to be included here until April 9. The jacket that houses the CDs is a digipak illustrated by Yuuji Himukai.
An Etrian Odyssey 10th Anniversary Box limited edition will cost 9,800 yen and include a copy of the game, special-make box, and 200-page Character Art Works book featuring character illustrations from across the Etrian Odyssey series' numbered titles.
Here's an overview of the story:
At the bottom of the Yggdrasil Tree there is said to be an entrance to the "Land of the Gods"—.

One day, you, an adventurer who visited the lakeside town that looks out on this legendary Yggdrasil Tree, meet a mysterious girl.

"I want to go to the base of the Yggdrasil Tree no matter what it takes."

Just who is this girl? Why does she want to go to the Yggdrasil Tree? Frequently clear "mystery dungeons" and, together with the girl, head for the distant Yggdrasil Tree!
In addition to the classes from the previous game (Landsknecht, Protector, Runemaster, Medic, Gunner, Wanderer, Ninja, Dancer, Sovereign, and Hexer), the Buccaneer, Alchemist, Kenkaku, Monk, and Farmer classes have also been added.
In related news, Atlus will host an Etrian Odyssey 10th anniversary commemoration broadcast on Niconico on May 20 at 19:30 JST. Details about the broadcast will be announced at a later date.
Watch the announcement trailer and first gameplay below. View the first set of screenshots at the gallery. Visit the official website here.
Trailer
Gameplay
(Via Nintendo Everything.)