Super Bomberman R opening cinematic
Switch title due out at launch on March 3.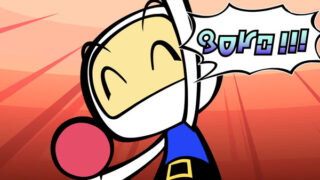 Konami has released the opening cinematic for Super Bomberman R.
The Switch-exclusive Bomberman, announced in January, brings back the iconic series in classic arenas and unique new arenas with new graphics and mechanics. Its battle mode supports a maximum of eight players, both locally and online, and its 50-stage story mode promises an "enriched story with all-star voice actors."
Super Bomberman R is due out worldwide for Switch alongside the hardware on March 3.
Watch the video below.
English
Japanese