Square Enix announces new RPG "Project Prelude Rune" from newly established Studio Istolia
Produced by former Tales of producer Hideo Baba.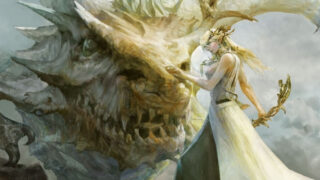 Update 02/21/17 at 7:58 a.m.: New details have come out via Weekly Famitsu. Read more here.
Original 02/20/17 at 11:25 p.m.: Square Enix has announced a new RPG project called "Project Prelude Rune," developed by newly established Tokyo studio Studio Istolia and produced by former Tales of series producer Hideo Baba, who is also president of the new company.
Here is Square Enix's outline of the new project:
The project aims to build a new RPG with a new fantasy: unfolding across a vast land teeming with life. Nurtured by the earth, the many peoples of this land dare to dream, fighting for what is just—and this is their tale.
The studio name, Studio Istolia, originates from the Greek work for "story," which is "central" to the developer's primary value, as it aims to provide "unforgettable stories that will inspire players in their own lives, and bring new game experiences to everyone around the world."
Studio Istolia is currently seeking several staff to work on the new IP, including:
Planners

Battle Planner
Map Planner
UI Planner

Designers

Character Designer
Map Designer
Monster Designer
Motion Designer
Effect Designer
UI Designer

Programmers

Battle Programmer
Tool Programmer
Event Programmer
Sound Programmer
UI Programmer
Technical Support
Visit the Studio Istolia official website here. They are also available on Facebook and Twitter.
View the first artwork of Project Prelude Rune at the gallery.