SINoALICE character introduction trailer
Meet Snow White, Alice, Pinocchio, and more.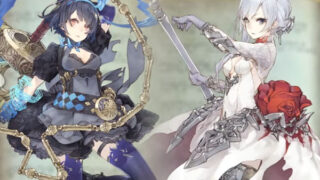 Square Enix has released a character-focused trailer for SINoALICE, its newly announced iOS and Android game developed by Pokelabo under the creative direction of Yoko Taro.
The trailer confirms NieR composer Keiichi Okabe as the music director and reveals the following characters:
Little Red Riding Hood (voiced by Ayaka Imamura)
Snow White (voiced by Reina Ueda)
Alice (voiced by MAO)
Hansel Gretel (voiced by Maaya Uchida)
Cinderella (voiced by Eri Kitamura)
Ibara-hime (voiced by Kaede Hondo)
Kaguya-hime (voiced by Shizuka Itou)
Pinocchio (voiced by Yuuko Sanpei)
SINoALICE is due out in Japan this spring.
Watch the trailer below.