Runner3 is Switch-exclusive, launches this fall
First in-game footage of the upcoming sequel.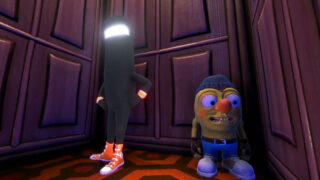 Runner3, the third entry in Choice Provisions' Bit.Trip Runner series first teased last September, will launch exclusively for Switch this fall, the company announced.
Here's an overview of the game:
Runner3 continues the joyous adventures of CommanderVideo from Bit.Trip Runner and Runner2. Players will encounter quests, branching paths, item shops, new Retro Challenges, new character moves, new dance moves and a roster of characters that somehow manages to rival the strangeness of Runner2. The game is scheduled to launch exclusively for Nintendo Switch this fall.
Watch the reveal trailer below.