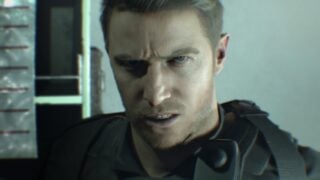 The free "Not a Hero" downloadable content for Resident Evil 7 biohazard announced in January and due out this spring will star Chris Redfield, Capcom announced.
"Not a Hero" will follow a short story scenario with a different taste from Ethan's nightmare, which is completed with the main story of Resident Evil 7. In its announcement, Capcom teased, "Who or what is [Chris Redfield] chasing? Find out soon in this separate story."
Resident Evil 7 biohazard is now available for PlayStation 4, Xbox One, and PC.
View the first screenshots of "Not a Hero" at the gallery.