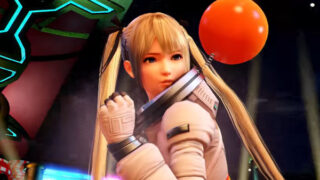 Koei Tecmo has released a new trailer for Musou Stars showing the game's first-print and shop-specific "Transformation Costumes," which see one character completely dress up as another.
The video shows Yukimura Sanada dressed as Ryu Hayabusa, Marie Rose dressed as Opoona, Wang Yuanji dressed as Kasumi, Hajime Arima dressed as Yukimura Sanada, and Millenia dressed as Plachta.
Musou Stars is due out for PlayStation 4 and PS Vita on March 30 in Japan.
Watch the trailer below.