Let It Die tops two million downloads
Free-to-play survival action game achieves another milestone.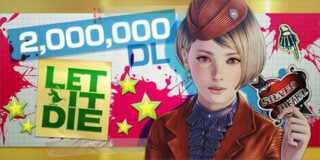 Let It Die has topped two million downloads worldwide, publisher GungHo Online Entertainment announced.
The free-to-play PlayStation 4 survival action game launched on December 3, 2016 in North America and Europe. The Japanese version launched earlier this month, on February 2, for 108 yen (approx. $1 USD) to ensure that users who download the game were old enough to have access to a credit or debit card due to its CERO Z (18+) rating.
GungHo announced early last month that Let It Die had been downloaded more than one million times.