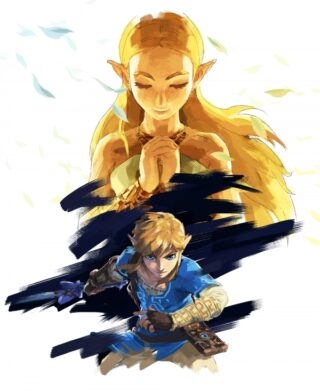 Nintendo has announced an "Expansion Pass" for The Legend of Zelda: Breath of the Wild, which will be available for $19.99 and grant players access to two sets of downloadable content for the game due out this summer and holiday, respectively.
The downloadable content sets are the first-ever in development for a mainline Legend of Zelda series title. Here is what we know so far:
Content Pack #1 (Summer 2017) – Adds a "Cave of Trials" challenge, a new hard mode, and a new feature for the in-game map.
Content Pack #2 (Holiday 2017) – Adds new challenges that will let players enjoy a new dungeon and new original story.
The content packs will be available for both the Switch and Wii U versions of the game, and cannot be purchased individually (in other words, they're only available in the Expansion Pass).
Immediately upon pre-purchase or purchase of the Expansion Pass, three new treasure chests will appear in the game's "Great Plateau" area. One of these treasure chests will contain a shirt with a Nintendo Switch logo that Link can wear during his adventure, which is exclusive to the Expansion Pass. The other two will deliver "useful items."
The Legend of Zelda: Breath of the Wild will launch worldwide for Switch and Wii U on March 3.
Watch the Expansion Pass video announcement featuring producer Eiji Aonuma below. View high-resolution artwork at the gallery.