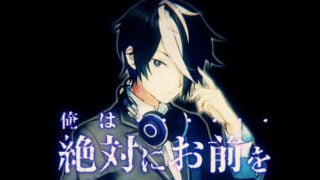 The thirteenth character trailer for Nippon Ichi Software's upcoming death game adventure title introduces Kaname Ichijou.
As previously detailed, Kaname Ichijou is the protagonist. Misa Ichijou's older brother, and childhood friend of Ichika Houshi. While he is rational and calm, he uses this game to get revenge on the nine people who "exiled" his little sister. He has synesthesia, so he can recognize sound as color, allowing him to see words that are lies in red.
Read more at http://gematsu.com/2017/01/exile-election-first-details-screenshots-opening-movie#HH7Tz0vWz2hCveGg.99
If you missed it, previous character trailers introduced Noori, Ichika Houshi, Izuki Ayara, Issei Ninchouji, Shihori Yurizono, Michimune Isurugi, Miori Himeno, Yuuri Himeno, Kaasha Tadenomiya, Aasha Tedenomiya, Hakushuu Isumi, and Alice.
Exile Election is due out for PlayStation 4 and PS Vita in Japan on April 27.
Watch the video below.