Arms 'Arm Showcase' and character introduction trailers
A look at some of the different arms you can use.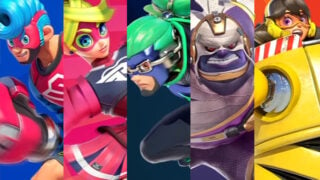 Nintendo released two new trailers for Arms, its January-announced fighting game for Switch, at Tokaigi 2017 introducing some of the different arms players can equip and the playable lineup of characters.
The "Arm Showcase" trailer features the Toaster, Megaton, Sparky, Boomerang, Revolver, and Slapamander Arms weapons.
The character introduction trailer features Spring Man, Ribbon Girl, Ninjara, Master Mummy, and Mechanica.
Arms is due out for Switch this spring.
Watch the trailers below.
Arm Showcase
Character Introduction
Update 03/20/17: Replaced Japanese version of trailers with English versions.