Arc System Works acquires Jake Hunter and other WorkJam titles, Jake Hunter: Ghost of the Dusk announced for 3DS
Detective adventure game series gets 30th anniversary title.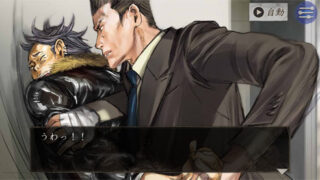 Arc System Works has announced that it has acquired the rights to four WorkJam-related titles from owner Expris. The acquisition, which was finalized on December 20, includes the Jake Hunter (Tantei Jinguuji Saburou) series, Theresia series, Nazo no Jikenbo series, and Koneko no Ie.
The company also made two announcements regarding the Jake Hunter series:
Jake Hunter: Ghost of the Dusk (3DS, TBD)

Jake Hunter: Ghost of the Dusk, a 30th anniversary entry in the detective adventure game series, is in development for 3DS. The game comes five years after the release of Rondo of Revenge for 3DS in 2012.

Jake Hunter: App Series (Smartphones, Summer 2017)

Arc System Works will remake past Jake Hunter titles to be released through the smartphone application Jake Hunter: App Series, which is due out summer 2017 in Japan. While Arc System Works didn't name specific titles, mentioned titles in the image above include Portrait of a Dead Child (Naki Ko no Shouzou), The Endless Night (Akenai Yoru ni), and Kito's Night (Kito no Yoru ).
Visit the new Jake Hunter web portal here.