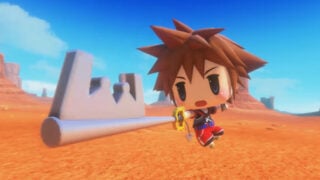 The free "Champion Summon: Sora" downloadable content for World of Final Fantasy is now available for PlayStation 4 and PS Vita in Japan.
The additional content, which will be available until March 31, adds Sora from the Kingdom Hearts series as a Champion summon.
A North American and European release is planned for winter, but if it follows the same pattern as Japan (releasing on the same day as Kingdom Hearts HD 2.8: Final Chapter Prologue), then it should launch on January 24.
Watch a trailer below.