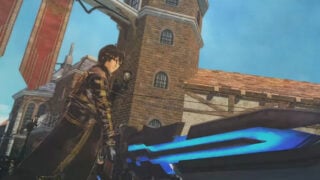 Sega has released a new trailer for Valkyria Revolution introducing Amleth.
As previously detailed, Amleth is the protagonist and the commanding officer of the Jutland Kingdom's elite "Anti-Valkyria Unit," which is widely known as the "Vanargand."
Valkyria Revolution is due out for PlayStation 4 and PS Vita on January 19 in Japan, and for PlayStation 4, Xbox One, and PS Vita in North America and Europe in Q2 2017. A 'Prologue Demo' is now available for PlayStation 4 and PS Vita in Japan.
Watch the trailer below.