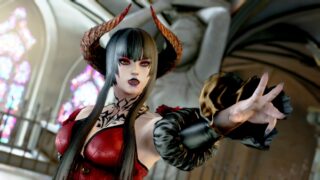 Bandai Namco has released the character reveal trailer for Eliza in Tekken 7, who is included as a bonus for users who pre-order the game.
Eliza is the famed, eternal-living vampire character that made her Tekken debut in Tekken Revolution for PlayStation 3.
Tekken 7 is due out for PlayStation 4, Xbox One, and PC on June 2.
Watch the trailer below.