Pokemon Sun and Moon sold 14.69 million copies in 2016
That's 14.69 million copies in 44 days.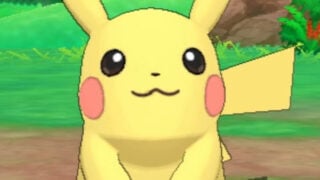 Pokemon Sun and Pokemon Moon sold a total of 14.69 million units in 2016, Nintendo announced.
The pair of titles, which launched in mid-November, make up the third highest selling software for 3DS. Pokemon X and Pokemon Y hold the top position at 16.06 million units sold, followed by Mario Kart 7 at 14.82 million units sold.
For reference, here's a look at the lifetime totals of other Pokemon titles:
Pokemon Diamond / Pokemon Pearl – 17.64 million
Pokemon Ruby / Pokemon Sapphire – 11.82 million
Pokemon X / Pokemon Y – 16.06 million
Pokemon Black / Pokemon White – 15.62 million
Pokemon Sun / Pokemon Moon – 14.69 million
Pokemon Omega Ruby / Pokemon Alpha Sapphire – 13.68 million
Pokemon Heart Gold / Pokemon Soul Silver – 12.72 million
Pokemon Fire Red / Pokemon Leaf Green – 11.82 million
Pokemon Black 2 / Pokemon White 2 – 7.97 million
Pokemon Platinum – 7.69 million
Pokemon Emerald – 6.32 million
It's worth noting that Pokemon Sun and Pokemon Moon are only a few months old and will likely to continue to sell throughout the year.
A Switch version of the titles, reportedly code-named Pokemon Stars, is rumored to be in development at Game Freak.
Thanks, NeoGAF.