Nintendo Switch footage: The Legend of Zelda: Breath of the Wild, Splatoon 2, Mario Kart 8 Deluxe, more
All the footage from today's live stream.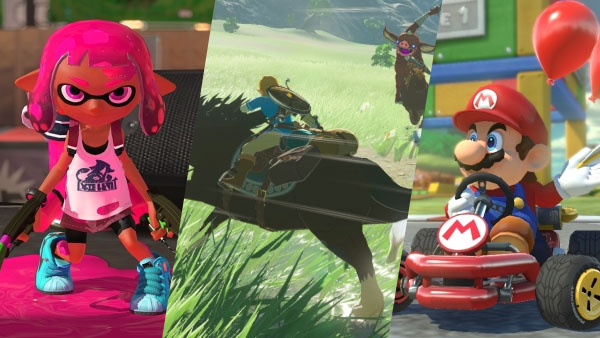 Nintendo demonstrated a variety of its newly announced Switch titles during a Nintendo Treehouse live stream earlier today. The archived video is now online, allowing you to jump straight to the gameplay footage that you want to see.
Additionally, various game outlets have gone up with footage of Switch titles from today's media events.
Get all of the footage below.
Nintendo Treehouse Live Stream
The following games were featured during today's Nintendo Treehouse Live with Switch live stream:
1-2-Switch – 3:31:12 to 3:53:11
Has-Been Heroes – 2:13:36 to 2:28:02
The Legend of Zelda: Breath of the Wild (plus a sneak peak at the Switch UI) – 2:33:37 to :56:55
Mario Kart 8 Deluxe – 50:04 to 1:13:48
Snipperclips: Cut It Out, Together! – 1:55:03 to 2:08:04
Splatoon 2 – 4:05 to 19:19
Super Bomberman R – 25:25 to 39:22
Ultra Street Fighter II: The Final Challengers – 1:30:13 to 1:46:03
Watch the video below.
Arms
Fast RMX
The Legend of Zelda: Breath of the Wild
Mario Kart 8 Deluxe
Sonic Mania
Splatoon 2
Ultra Street Fighter II: The Final Challengers