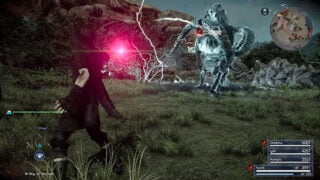 A future Final Fantasy XV update will add a monster encyclopedia of some sort, director Hajime Tabata has confirmed.
Entertainment Station asked the director, "Are there plans for a monster enyclopedia-like item that shows information such as a monster's weaknesses and dropped items?" To which Tabata simply replied, "There are plans. As for when, please look forward to further information."
Final Fantasy XV is available now for PlayStation 4 and Xbox One. And it has a long road of updates ahead of it.
Thanks, Games Talk.