Dragon Quest Heroes I•II announced for Switch
Omega Force-developed action RPGs headed to Switch.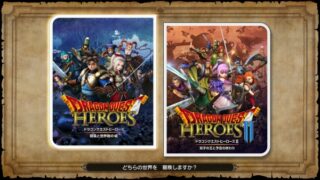 Square Enix has announced Dragon Quest Heroes I•II for Nintendo Switch. The compilation will include both Dragon Quest Heroes: The World Tree's Woe and the Blight Below and Dragon Quest Heroes II, and launch alongside the Switch hardware on March 3 in Japan for 8,800 yen.
Dragon Quest Heroes I•II for Nintendo Switch will include additional playable character Ragnar McRyan (voiced by Tomokazu Sugita) from Dragon Quest IV: Chapters of the Chosen, new boss monster Malroth from Dragon Quest II: Luminaries of the Legendary Line, further improved ease of play and operability (adjustments made to make it more comfortable to play, as well as difficulty adjustments), and all of the downloadable content from the PlayStation versions.
Watch the debut trailer below. View the first set of screenshots at the gallery.