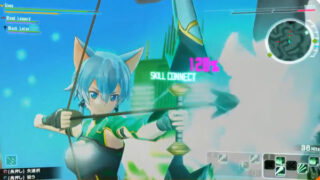 Bandai Namco debuted the first direct-feed gameplay of the PlayStation 4 version of Accel World vs. Sword Art Online: Millennium Twilight during Taipei Game Show 2017.
The footage features Accel World's Silver Crow and Black Lotus, Blood Leapord, Scarlet Rain, Cyan Pile, and Sky Raker; Sword Art Online's Kirito and Asuna, and Sinon; as well as player-versus-player and co-op gameplay.
If you missed it, catch our latest update on the game here.
Accel World VS Sword Art Online: Millennium Twilight will launch for PlayStation 4 and PS Vita on March 16 in Japan.
Watch the footage below.
Thanks, Games Talk.