Yakuza Kiwami for PS4 coming west in summer 2017
Yakuza 1 remake set for western release.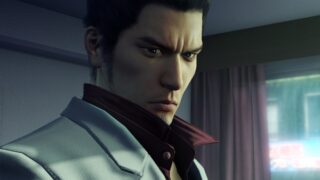 Yakuza Kiwami for PlayStation 4 is coming to North America and Europe in summer 2017, Sega announced during the PlayStation Experience 2016 keynote.
The announcement, presumably set for the PlayStation Experience 2016 keynote, was put up early by Deep Silver, who is distributing the game in Europe.
Here's a brief overview:
About

In 2005, a legend was born on the PlayStation 2 – the legend of Kazuma Kiryu, the Dragon of Dojima, in his video game debut with Yakuza. Now, 11 years after that release, a new generation of players will be able to experience the incomparable action and drama of the Yakuza series with the rebuilt-from-scratch HD remake exclusive to PlayStation 4, Yakuza Kiwami. And "rebuilt from scratch" is not just puffery, "kiwami" literally translates to "Extreme" and with good reason: The game is packed with new features and content beyond just a casual up-rez of the original game. Kiwami adds tons of new story depth over the PS2 original, new distractions around the in-game setting of Kamurocho, added side quests, updated mechanics and combat, and much more. Topping it all off, Yakuza Kiwami will be getting both physical and digital editions, and for the first time in the west, will exclusively feature a re-recording of the original Japanese dialogue. The game will be published in the Americas by SEGA and in Europe by Deep Silver in summer 2017.

Being retold in Kiwami is the nascent character arc for Yakuza – the game begins with series protagonist Kazuma Kiryu getting sent to prison for the murder of his family patriarch (which he didn't commit). To make matters worse, during the 10 years of his imprisonment, not only does Kiryu's clan expel him from the yakuza, but ¥10 billion (~$100 million) goes missing from the clan treasury. Worse yet, Kiryu's childhood sweetheart is also nowhere to be found, and with the entirety of the Japanese underworld on the hunt for the missing cash, Kiryu is all but lost until he finds the orphan girl Haruka, searching for her aunt who shares the same name as Kiryu's missing love. What follows from there is a web of betrayal, underworld politics, and redemption as nothing will stop Kiryu from regaining his honor.

Features

A Family Patriarch's Ransom of New Content – Not just a simple graphical upgrade, Kiwami adds nearly 30 minutes of cutscenes alone, providing all-new insight into the game's plot and creating common threads with series prequel Yakuza 0. There's also added distractions (Pocket Circuit car racing, MesuKing: Battle Bug Beauties, new hostesses, and more), side quests and combat updates to bring the original Yakuza game into the latest console generation.
A Place for Newcomers and Veterans – Yakuza Kiwami is the ultimate bridge in the series: newcomers or those whose Yakuza experience started with Yakuza 0 will have familiar, exacting controls, top-notch SEGA localization, and a solid starting point for entering the Yakuza franchise fresh. Veterans will experience a familiar Kamurocho and plot, but with new levels of story depth and graphical polish.
But it was me! Majima! – Completely new to Kiwami is the "Majima Everywhere" system, where the series' deranged, one-eyed maniac will constantly surprise and challenge Kiryu to combat when he least expects it. We're talking "popping out of a goofy costume" levels of surprise, so players must stay on their toes and be ready to defend themselves from Kiryu's chief rival.
Extreme Revitalization – Kiwami is rebuilt from the ground up with all new HD assets, exclusive Japanese voice audio re-recorded by the series cast, and more; optimized for the PlayStation 4 and running in 1080p/60fps. And following suit with SEGA's commitment to the Yakuza series, the game will release in both physical and digital formats in the west.
Watch the trailer below.