Yakuza 6 total shipments top 500,000
Series total sales top nine million.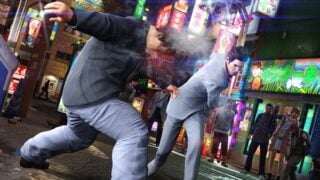 Total shipments for Yakuza 6: The Song of Life in Japan and Asia have surpassed 500,000, Sega announced. The number includes both physical and digital sales.
Total worldwide sales for the series, which first launched with Yakuza on PS2 in December 2005, have surpassed nine million.
Yakuza 6 launched for PlayStation 4 in Japan and Asia (Taiwan, Hong Kong, and Southeast Asia) on December 8. A North American and European release is due out in early 2018.