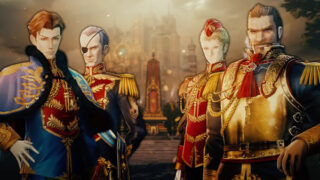 Sega has released a new trailer for Valkyria Revolution introducing the characters that make up The Four Commanders.
As previously detailed, the Empire's four commanders are made up of Gilouche Benckendorff, Viktor Timashev, Gustav Mecklenburg, and Balthus Greppenberg.
Valkyria Revolution is due out for PlayStation 4 and PS Vita on January 19 in Japan, and for PlayStation 4, Xbox One, and PS Vita in North America and Europe in Q2 2017. A PlayStation 4 'Prologue Demo' is now available in Japan, and a PS Vita demo will follow on December 26.
Watch the trailer below.