TowerFall creator's Celeste coming to PS4 in mid-2017
Maneuver your way up a mountain.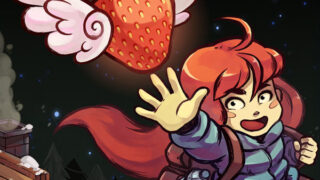 Celeste, the next game from TowerFall developer Matt Makes Games, is coming to PlayStation 4 in mid-2017, founder Matt Thorson announced at PlayStation Experience 2016.
Here's an overview of the game, via the PlayStation Blog:
Celeste is inspired by real-life rock climbing. The fun of maneuvering yourself up a cliff, the rush of reaching for a hold just beyond safety, and the challenge of pushing yourself to go a bit further than last time. I love how a climbing route often looks impossible at first glance, but through experimentation and creative thinking you can find the necessary contortions to scale your way to the top.

Reaching the summit of Celeste's mountain won't be easy. The lineage of Celeste's design can be traced back to difficult platformers from the SNES era, as well as some modern indie classics. If you like platformers and love a challenge, you'll want to test your skills and see how high you can climb. Of course we're working to make sure Celeste is accessible to a wide range of players, but everyone knows when they start that climbing a mountain was never going to be easy.

The mountain in Celeste isn't an ordinary one. You'll climb through more than 250 stages, across striking areas like an abandoned city, ancient ruins, precarious cliff sides, and a haunted resort. The mountain has a lot of history, and so does your character. You'll be battling your inner demons as much as the environment in your fight to reach the summit. There aren't many people out here, but you can meet a few quirky characters to keep you company if you search them out.
View a set of screenshots at the gallery.