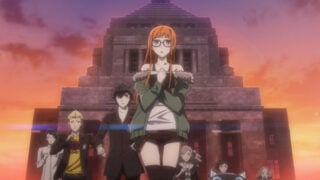 Atlus has released the English voice introduction trailer for Persona 5 character Futaba Sakura, as well as a video interview with her voice actress, Erica Lindbeck.
Here's Atlus' rundown of Futaba:
A genius 15 year-old girl with otherworldly calculation and programming skills. Her interpersonal communication is extremely poor through, so she lives life as a shut-in with limited to no human interaction. However, she holds a strong interest in the Phantom Thieves and uses an unexpected method to contact them.
Persona 5 is now available for PlayStation 4 and PlayStation 3 in Japan, and will launch in North America and Europe on April 4.
Watch the videos below.
Futaba Introduction Trailer
Erica Lindbeck Interview