Kirby series 25th anniversary Twitter account launched
Nintendo franchise celebrates 25 years in 2017.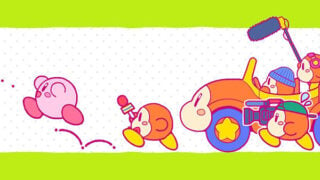 Nintendo has launched an official Twitter account celebrating the 25th anniversary of its Kirby series.
The series will celebrate its 25th anniversary in 2017. The pink and spherical Kirby made his first debut in Kirby's Dream Land for Game Boy.
The newly launched Twitter account will provide announcements related to the series' 25th anniversary. Don't expect it to answer any of your tweets, though, as it specifically states that it will not reply to user questions and inquiries.
Here's the account's first tweet:
星のカービィ25周年、はじまるよー!#カービィ25周年 pic.twitter.com/MIBR1Rciy0

— 星のカービィ25周年 (@Kirby25thJP) December 12, 2016