Kan Colle Kai shipments and sales to end in January 2017
That's that for the browser game PS Vita adaption.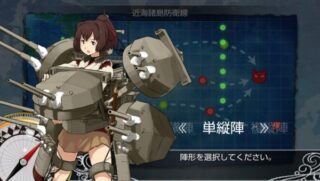 Shipments and sales of both the physical and digital versions of Kan Colle Kai for PS Vita will end in January 2017, publisher Kadokawa Games announced. The publisher did not provide a reason.
Physical sales will end after retailers have sold out on all of their shipments. If you purchased and downloaded the digital version, you'll be able to continue playing even after sales end, as well as download the game again at any time from your downloads list.
Kan Colle Kai launched for PS Vita in Japan on February 18, 2016.