Gravity Rush 2 free DLC 'The Ark of Time – Raven's Choice' launches in March 2017
Play as Raven for the first time.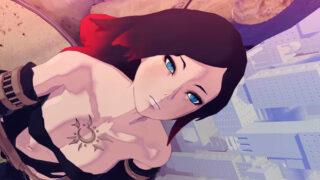 Sony Interactive Entertainment revealed "Gravity Rush 2 Another Story: The Ark of Time – Raven's Choice," downloadable content from Gravity Rush 2 launching free of charge in March 2017.
The content features a brand new story that focuses on Kat's partner, Raven. Alone, Raven must battle to save the Lost Children who were left trapped inside the Ark at the end of the first Gravity Rush.
Gravity Rush 2 is due out PlayStation 4 on January 18 in Europe, January 19 in Japan, and January 20 in the Americas and United Kingdom.
Watch the trailer below. View a set of screenshots at the gallery.