Yakuza live-action drama in production
More details due at Sega Fes 2016.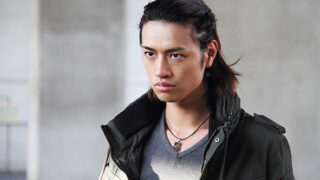 A live-action drama of Sega's popular Yakuza series is in production, the company announced on a Yakuza 6 live stream today.
Further details were not announced, but announcements related to the drama will be made at Sega Fes 2016, which runs from November 19 to 20.
This isn't a first for the Yakuza series. The franchise previously had a TV drama with Yakuza: Black Panther.
Sega also announced that it will host a full showcase event on December 7 from 13:00 to 14:00 JST at Toho Cinemas Shinjuku. It will include an early screening of the latest trailer, as well as a talk show featuring the game's cast. 66 fans will be invited to attend. Interested users can apply here.
Yakuza 6 is due out for PlayStation 4 in Japan on December 8.
Thanks, Games Talk.