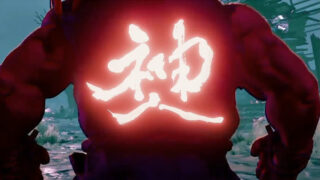 Akuma is coming to Street Fighter V as a playable character, Capcom announced.
The character, who first debuted as a hidden boss in Super Street Fighter II Turbo, will be playable for the first time at PlayStation Experience 2016 from December 3 to 4.
Street Fighter V is available now for PlayStation 4 and PC.
Watch the Akuma teaser trailer below.
https://www.youtube.com/watch?v=t3y7uJgFZU4