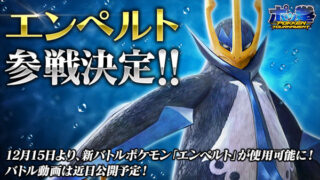 Empoleon will join the arcade version of Pokken Tournament as a playable character on December 15, Bandai Namco announced.
A trailer featuring Empoleon will be released soon / in the coming days.
Empoleon follows recent playable character additions Croagunk in November, Scizor in October, and Darkrai in July.
Pokken Tournament first launched in Japanese arcades on July 16, 2015.