The King of Fighters XIV version 1.10 patch includes graphics boost
A before and after.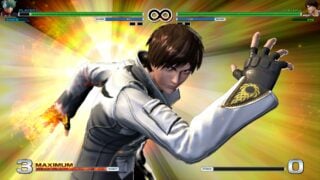 SNK is preparing a new patch for The King of Fighters XIV, version 1.10, which will be playable at PlayStation Experience 2016 from December 3 to 4.
While SNK has yet to detail the patch, the company did share a screenshot (above), revealing a graphics boost for the PlayStation 4 fighting game.
Twitter user Gatoray provided the following comparison image: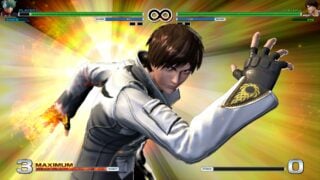 A release date for the patch was not announced.
Thanks, NeoGAF.