Gravity Rush 2 goes gold
Become the Gravity Queen once again this January.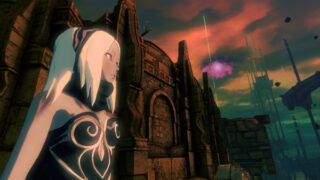 Gravity Rush 2 has gone gold, director Keiichiro Toyama announced on Twitter. That means the game has finished development and is ready for production.
According to Toyama, the team was able to brush up the game even more thanks to the delay and, along with the special animation, it's finished up really well.
Gravity Rush 2 is due out PlayStation 4 on January 18 in Europe, January 19 in Japan, and January 20 in the Americas and United Kingdom.
Watch a short new clip below.
GRAVITY DAZE 2 無事にマスターアップ致しました!延期させていただいた分、さらなるブラッシュアップを施し、特典のアニメーション共に、凄く良い仕上がりになったと思います!2017年1月19日をお楽しみに! #グラビティデイズ2 pic.twitter.com/G69jWiYsoq

— 外山圭一郎 (@K_Toyama) November 11, 2016