40 minutes of Yakuza 6 gameplay
Featuring Majima and Saejima, Kamurocho gameplay, more.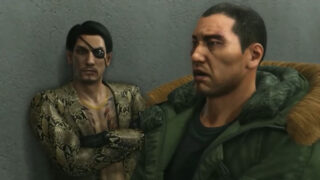 A 40-minute archive of the gameplay shown during yesterday's Yakuza 6 "One Month Before Release" live stream has been uploaded to YouTube.
The video features drama scenes with Majima and Saejima, running around Kamurocho and training Kiryu, and more.
Yakuza 6 is due out for PlayStation 4 in Japan on December 8.
Watch the footage below.