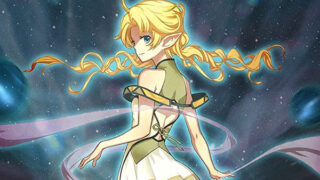 5pb. has delayed its YU-NO: A Girl Who Chants Love at the Bound of this World remake from its previously planned December 26 release in Japan to March 16, 2017.
According to the company, although they were worried about the CERO evaluation, they managed to pass that without issue, but after making some adjustments to the system to make the game easier, realized they needed more time to optimize the game.
The original NEC PC-9801 version of YU-NO included as a first-print bonus was originally scheduled to launch alongside the remake on December 26, but has also been delayed to March 16. Instead, 5pb. is planning a special project for YU-NO's 20th anniversary on December 26.