Xanadu Next and Senran Kagura: Bon Appetite for PC launch in November
Two XSEED PC releases dated.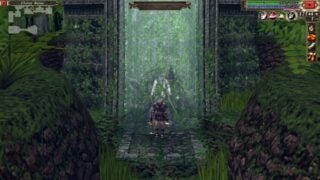 XSEED Games will launch Falcom RPG Xanadu Next worldwide for PC on November 3 for $19.99 via Steam, GOG.com, and the Humble Store with a 10 percent discount, and Marvelous' PS Vita rhythm game spin-off Senran Kagura: Bon Appetit! Full Course for PC on November 10 for $29.99 via Steam with a 10 percent discount, with other digital distributors to potentially be announced at a later time.
Get details and media for each title below.
Xanadu Next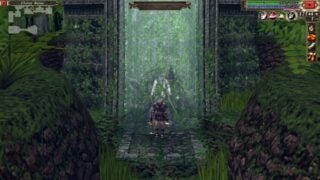 Xanadu Next is an exploration-centric action RPG from Nihon Falcom, the acclaimed creators of the Ys and The Legend of Heroes RPG franchises. Originally released in Japan in 2005, this is the first time global audiences will be able to experience this distinguished entry in the long-running franchise. Representing their immensely popular Dragon Slayer series and serving as a spiritual follow-up to the late '80s cult classic Faxanadu, Xanadu Next puts the player in the shoes of a gravely injured knight given a new lease on life through ancient magic, who must now seek a legendary sword called "Dragon Slayer" to ensure his survival.

Set on the medieval Europe-inspired Harlech Island, players will explore the many different and interconnected environments of the world around them while battling vicious enemies in real-time, utilizing various unique skills attached to the many weapons they find along the way. Through a variety of ability-enhancing items that allow access to new areas, "Guardians" that grant passive effects, stat customization with the ability to level-down for point redistribution, and more, a multitude of mysteries surrounding the ancient land of Xanadu lay waiting to be unraveled.
Watch the release date announcement trailer below. View a new set of screenshots at the gallery.
Senran Kagura: Bon Appetit! Full Course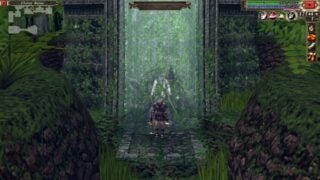 In Senran Kagura: Bon Appetit! Full Course, the grand rivalry between girls' academies continues as the shapely shinobi take a break from their usual hand-to-hand, beat-'em-up style combat to face off in an entirely different kind of battle — with delicious results. The shinobi master Hanzō has promised the winner of his first annual "Super Dish Gourmet Cook-Off" a magical scroll that can grant any one wish. Driven by their own desires – or perhaps just idle curiosity – 22 playable buxom babes from Japan's secret ninja schools have signed up for the tournament, ready to put their reflexes, memory and speed to the test in a cooking competition unlike any other.

Culinary warfare is carried out through an array of rhythm battles in which players tap the correct buttons in time with the beat to rack up combos and determine the size and quality of the resulting dish. After selecting a competitor, players are challenged to create the ultimate Super Dish and unlock a special feast for the eyes. The emphasis is on outrageous humor, tasty food, and plenty of eye candy, so get ready to slice and dice… up some delicious treats while rocking out to some funky beats!

The Windows PC version of the quirky rhythm game, Full Course, includes the base game, the Gessen x Hebijo Expansion, and all previously released downloadable content available in the PlayStation aVita handheld entertainment system version.
View the first set of PC screenshots at the gallery.