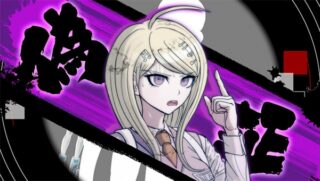 Spike Chunsoft has released a new, game introduction trailer for New Danganronpa V3: Everyone's New Semester of Killing, as well as updated the official Japanese website with new information.
Here are the new details:
Nonstop Debates

Nonstop Debates are arguments between the students during Class Trials triggered when an unclarified issue surfaces. During a Nonstop Debate, the argument progresses automatically as students make remarks one after the other. Players are tasked with finding the inconsistencies in the weak points of their arguments (highlighted in yellow) and shooting at the proper inconsistency with the proper "Truth Bullet" (collected during the investigation) to advance the debate.

—Agreement Points

There will also be situations where you agree with other characters, but debate in order to verify their remarks. These agreeable remarks (Agreement Points), unlike yellow weak points, are highlighted in blue.

Lies

If you press and hold the button that fires Truth Bullets during a Nonstop Debate, it will change into a "Lie Bullet." By shooting a Lie Bullet at a weak point and daringly telling a lie, you may be able to put down an argument that has no contradictions.

Panic Debates

During Panic Debates, you must be able to identify the inconsistency among each student talking over one another. The basic system is the same as Nonstop Debates, but finding an inconsistency is more difficult since a number of characters are talking at once, and thus the text and their voices are flowing simultaneously.

Rebuttal Showdown and Main Performance

When another character refutes the protagonist's reasoning, a "Rebuttal Showdown and Main Performance" begins. The argument develops by cutting the opponent's arguments one after the other, before an inconsistency is born in their remarks. You can then use a "Truth Sword" to refute that inconsistency.
Today's new information follows the information from our previous report.
New Danganronpa V3: Everyone's New Semester of Killing is due out for PlayStation 4 and PS Vita in Japan on January 12.
Watch the trailer below. (For the list of voice actors featured for the first time in today's trailer, see this story.) View a new set of screenshots at the gallery.