The Last Guardian goes gold [Update #2]
Anticipated PlayStation 4 title due out in early December.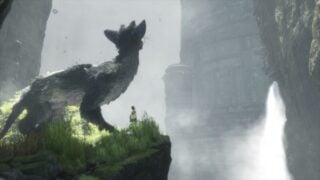 The Last Guardian has gone gold, Sony Interactive Entertainment producer Jun Yoshino announced on Twitter. That means the game is finished development and ready for production.
The anticipated PlayStation 4 title is due out on December 6 in the Americas and Japan, December 7 in Europe, and December 9 in the United Kingdom and Ireland.
Update: The tweet from Jun Yoshino has since been deleted. We're not if he made the announcement too early, or if there are other reasons behind the removal.
Update #2: Sony Interactive Entertainment Worldwide Studios boss Shuhei Yoshida has tweeted: "I've waited a very long time to say this… The Last Guardian has gone gold! I'm so excited for you all to finally experience it."