FuRyu launches 'Call to Quarters' countdown website
Reveal due in three days.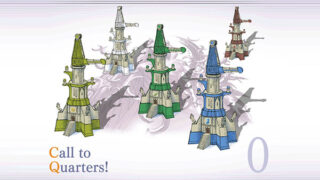 Caligula publisher FuRyu has opened a countdown website for a new title.
The website currently features a three-day countdown, a GIF image of a tower, and the text, "Call to Quarters." The title of the website itself is "Mysterious Website Where 'Towers' Send 'Signals.'"
The website will be updated with additional towers over the coming days. The current tower image is located here. Changing the image file name to 2days_pc.gif, 1days_pc.gif, and 0days_pc.gif will show you the three remaining images, which we've hosted on Imgur as a backup.
Stay tuned.