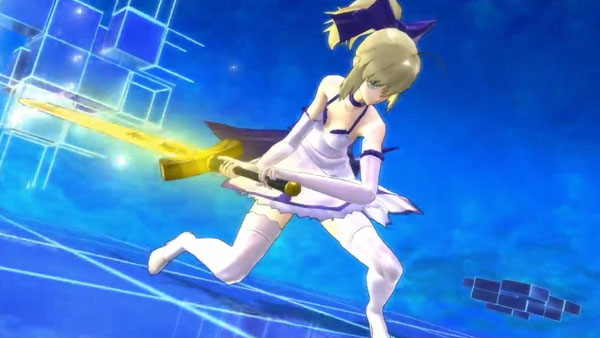 Marvelous has released new information, video, and screenshots of Fate/EXTELLA: The Umbral Star introducing the game's difficulty settings, Free Mode, and "Pure Night Dress" costume downloadable content included with first-print copies of the game.
Get the details below.
Difficulty Settings

When you play a stage, you can set the difficulty and thus enjoy battles to the best of your own ability and Servant level. Increasing the difficulty not only makes enemies more powerful, you'll also obtain better recipes for Install Skills and Mystic Codes (formal wear).

Free Mode

In "Free Mode," you can freely play the stages you've cleared using your favorite Servants. With Mystic Codes, which are items equipped to the Master, you can also set a substitute Servant, allowing you to enjoy dream combinations and showdowns to your heart's content.
Fate/EXTELLA: The Umbral Star is due out for PlayStation 4 and PS Vita in Japan on November 10, and in the west in early 2017.
Watch the first-print costume downloadable content trailer below. View the screenshots at the gallery.
(MP4 Download, Region-blocked YouTube Version)