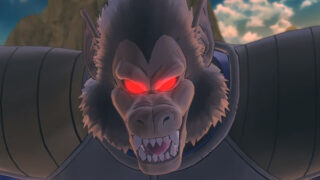 Bandai Namco has released a new gameplay video of Dragon Ball Xenoverse 2 showcasing the "Depths of Despair" Expert Mission.
In Depths of Despair, up to six players will face off against Vegeta in his Great Ape form. He'll battle while throwing large chunks of the arena at players, and also has some "outrageously strong" combo attacks alongside his Laser Mouth attack. He can even brainwash your allies and make them turn against you. When you yourself are the one being brainwashed, you'll face against yourself in the depths of your mind.
Dragon Ball Xenoverse 2 will launch for PlayStation 4 and Xbox One on October 25 in North America and October 28 in Europe, and for PC via Steam worldwide on October 28.
Watch the video below.