Danganronpa 1•2 Reload announced for PS4
Includes Danganronpa 1: Trigger Happy Havoc and 2: Goodbye Despair.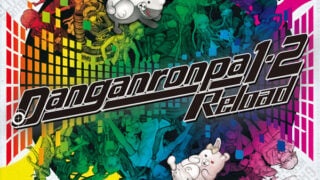 NIS America has announced Danganronpa 1•2 Reload, a collection including Danganronpa: Trigger Happy Havoc and Danganronpa 2: Goodbye Despair due out for PlayStation 4 both physically and digitally in North America and Europe for $39.99 in early 2017.
A $59.99 limited edition is also available for pre-order at the NIS America Online Store. It includes a copy of the game, a 40-page full-color hardcover art book, a two-disc soundtrack containing 27 total tracks, Monokuma sunglasses, a Monokuma coin, a "Sorry I was born stupid" Sticker, and a collector's box.
Here's an overview of the collection, via NIS America:
About

In Danganronpa: Trigger Happy Havoc, enter Hope's Peak Academy, a prestigious high school reserved for the nation's "ultimate" students. Things get a bit twisted when the academy's students find themselves trapped inside with Monokuma, a maniacal bear who has taken them all prisoner to play his deadly game of despair.

Continue the adventure in Danganronpa 2: Goodbye Despair with a brand new cast of Ultimates. Mysteriously trapped on Jabberwock Island in their own life-or-death game, having fun in the sun with this twisted teddy requires more than a bit of wit to survive.

Key Features

Two Mystery Adventures in One! – For the first time ever, experience two of the greatest visual novel adventures in one package for the PlayStation 4!
Monokuma's His Name, Murder's His Game – Challenge your wits and discover a tale full of deadly twists and turns with one of the most memorable and iconic villains in gaming— Monokuma.
Hope and Despair – You'll find yourself gripping the edge of your seat as you experience a world packed with crazy characters, mysterious murders, clever clues, and games of logic all culminating in life-or-death decisions in the ultimate game of hope and despair.
NIS America has yet to announce a localized release of the newest entry in the Danganronpa series—New Danganronpa V3, which is due out in Japan on January 12—but in a PlayStation Blog post, the company teased: "Is there more to come? We'll see! Puhuhuhu…"
Watch the announcement trailer below. View the first set of screenshots at the gallery. Visit the official website here.