Valkyrie Drive: Bhikkhuni delayed to October 11 in North America, September 30 in Europe
Small delay for the PS Vita weaponized women action game.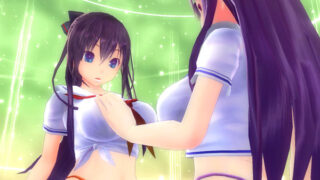 Valkyrie Drive: Bhikkhuni has been delayed from its previously planned September 16 release date to September 30 in Europe and October 11 in North America, publisher PQube announced.
PQube cited a "wardrobe malfunction" for the delay, before explaining that publishing games can be a tricky process and it's not unusual for games with early release dates to experience setbacks.
Thanks, Rice Digital.